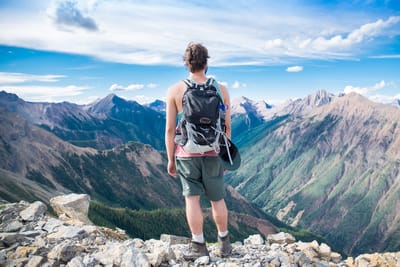 We connect tourism service providers with tourists in tour destinations across the world.
OUR GOAL
TravGi is operating with a goal to offer an opportunity for foreigners living abroad or locals from different countries to provide customized travel experiences and services for tourists across the world.
We optimize local tour experiences for all the tourists so that they can enjoy authentic culture, local cuisine, sight-seeing, stays and top-notch hospitality in their next travel destination.
Our platform believes in offering a chance of growth of earning money to new and experienced services providers from Tourism.
SIGN UP AS A TOUR SERVICES PROVIDER – WITH OR WITHOUT INDUSTRY EXPERIENCE!
TravGi is a vast platform that connects tourists with service providers located in various tour destinations. We believe in offering an opportunity to learn, grow and make profit from the travel industry irrespective of their experience or background. Whether you are a local in any country looking for an opportunity to share your local experiences with the tourists or a foreigner living abroad and wants to enter tourism industry, we help you connect with target customers, i.e. tourists, so that you can maximize your profit by optimizing travel experiences for others.
CONVENIENT TRAVEL SERVICES SEARCH ENGINE
Travelling has never been easier and more flexible! With TravGi, you can unlock local tourism experiences by connecting with authentic tour guides, vendors and service providers in your next tour destination. We have developed an interactive tourism services search engine which connects local/foreign travel service providers with tourists seeking customized and authentic travel experiences. Promote your new and old services on our platform, connect with tourists and earn income.
We take pride in our talented team of Travels and Tours experts who are working hard to streamline travel experiences for everyone!
FIND CUSTOMIZED TRAVEL EXPERIENCES IN YOUR TRAVEL DESTINATION
Are you planning to travel this year? How about connecting with some local service providers in your next travel destination? TravGi is here to help! Our customized travel services network allows you to connect with independent vendors offering travel, stay, hospitality, food and drinks and entertainment services in your next tour destination. As a tourist, experience the satisfaction of authentic sight-seeing, stays, food and drinks, entertainment, hospitality and other travel services by finding vendors in your next tour destinations.